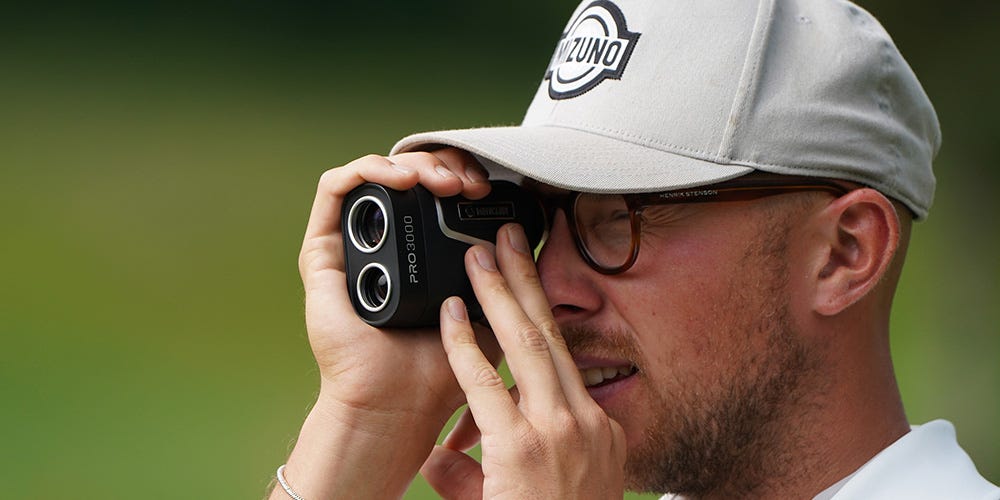 Motocaddy, the world's leading electric trolley brand, has helped two of its Brand Ambassadors earn their full European Challenge Tour status for next season after finishing first and second on the 2023 Clutch Pro Tour Order of Merit.
Both George Bloor (1st) and Curtis Knipes (2nd) showcased incredibly consistent golf this year to finish way ahead of the chasing pack and gain the two Tour cards on offer in the first season of partnering with the brand and using its game-enhancing electric trolley and rangefinder products.
"Motocaddy products certainly played an important part in my successful season and I could tell my results were consistently showing stronger towards the end of the rounds versus carrying. My energy levels were higher, and it's great knowing that I'm not wasting any extra energy," said Bloor, who used an M5 GPS DHC electric trolley and PRO 3000 Laser Rangefinder during the 2023 season.
"I've really enjoyed using the DHC version of the trolley as it holds a nice constant speed round the course. It was very handy how compact and easy it folds up to fit in my car boot too, while the rangefinder has also been very reliable. It's perfect in practice rounds to check the slope changes on the courses and I love the clip attachment on the trolley for quick access," he added.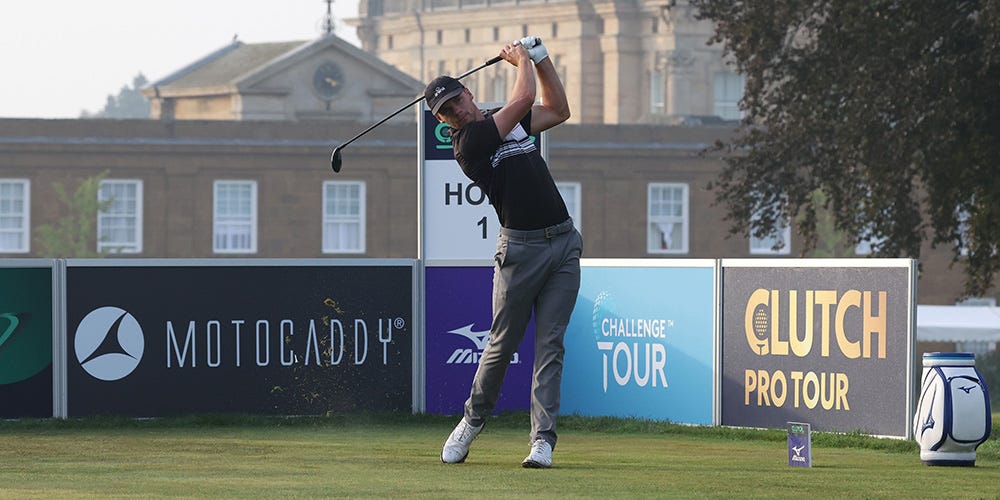 Playing in 18 Clutch Tour events, Bloor - who plays at Cavendish Golf Club in Buxton, Derbyshire -   finished 14 times inside the top-20 (78% of his starts), with seven of those being top-10's at courses such as The Astbury, Harleyford and Golf at Goodwood. He also recorded strong finishes at St Mellion, Galgorm Castle and at the Tour Championship at Royal Norwich, where his scores of 71-70-72 (-6), were enough to seal his place at the top of the Order of Merit.
Knipes, from Chelmsford who played in the 148th Open Championship at Royal Portrush, also played in 18 events during the season and finished no worse than T13 in half of them, recording five top-10's including a victory at Stoneham GC and a runner-up spot at Tandridge GC.
"It was a real privilege to represent Motocaddy as such a top brand and leader in its field," said Knipes, who used a Motocaddy S5 GPS electric trolley and PRO 3000 Laser. "The trolley definitely helped improve my performance by keeping me fresher and more energised compared to if I was carrying my bag. It's vital to have as much energy as possible, especially over three days so there's no mental slip ups. Using the trolley certainly limited the number of tired mistakes," he added.
"It's great to see two of our Brand Ambassadors perform so well and finish at the top of the Order of Merit to earn their Challenge Tour status and we pass on our congratulations to both players," said Motocaddy Marketing Director, Oliver Churcher.
"We followed their progress all season and are thrilled to hear them say using Motocaddy products really helped their performance and enabled them to play consistently better golf," he added.
Motocaddy became the Official Golf Trolley Partner earlier this year after signing a multi-year deal with the Clutch Pro Tour, which now has an elevated status as an Official Feeder Tour to The European Challenge Tour and DP World Tour.
Featuring a total of 36 multi-day events across the UK, the Clutch Pro Tour offered players an extra 44 Challenge Tour invites in 2024, with female participants given the opportunity to qualify for LPGA Tour events.
As part of the sponsorship, Motocaddy also headline-sponsored an event – The Motocaddy Masters, which took place at The Manor House Golf Club in June.
"The year has been a tremendous success and we congratulate George and Curtis as they've fully deserved their Challenge Tour cards having played such consistent golf all season," said Clutch Pro Tour, Co-founder and Director Tom Hayward. "A big thanks to Motocaddy for supporting the Tour so well and inviting some of the players to be brand ambassadors. I think it provides them with even more determination to succeed and sets them up to feel what it's like working with sponsors just like some of the best players in the world do," he added.
The Clutch Pro Tour is Europe's leading access tour, designed to give developing professional golfers the opportunity to compete at some of the UK's top championship courses. A total prize fund of £1.8 million was on offer this season, at least £60,000 per event with a number of elevated tournaments offering £100,000 purses. As part of the partnership, Motocaddy branding and course signage featured at every event on the calendar. The brand was also included in the comprehensive promotion of the events across the Clutch Pro Tour social media channels and digital marketing.