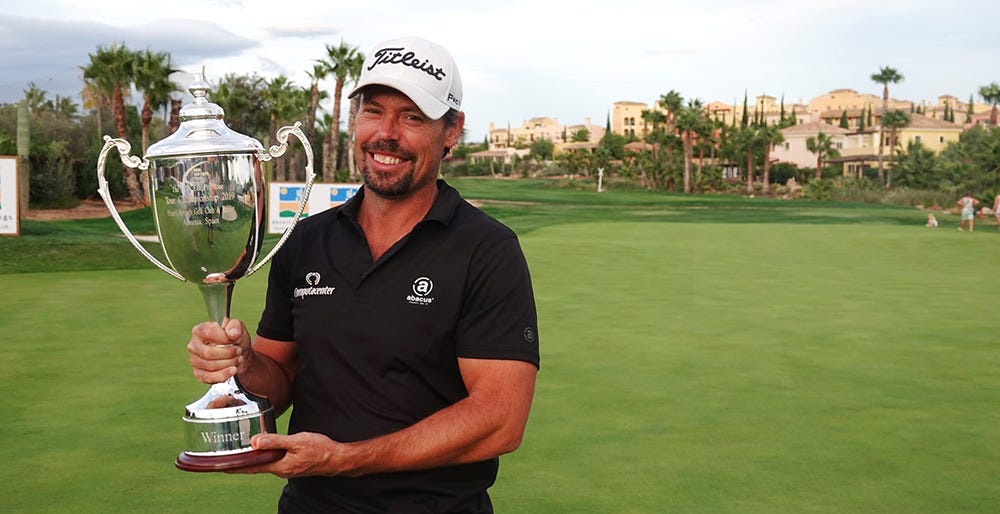 Mikael Lundberg has won the PGA EuroPro Tour Championships 2019 at Desert Springs after going through a playoff against James Allan three times.
Lundberg (Lumine Golf Club) clinched the Order of Merit title with victory in his first season on the Tour. The Swede signed for rounds of 64, 73 and 69 to force a playoff after leading after the opening day.
In a day where the lead swung, James Allan seized an early advantage through nine holes before being pegged back midway through the afternoon after getting in trouble on eleven.
Meanwhile, Lundberg was level through the front nine to trail by a few before picking up vital birdies on 15 and 16 to drag out a two-shot lead Allan who was a group back.
Allan (Chelmsford Golf Club) showed resilience throughout after going into the day leading. He knew he had to birdie 17 and 18 to force a playoff and that's exactly what he achieved.
The Playoff
The playoff took place on the last with both Allan and Lundberg going toe to toe over the first two times before the third. In the third, Lundberg found the bunker on the green but played an exquisite shot to leave himself a few feet. Allan missed opening the door for the former European Tour winner to seal the win.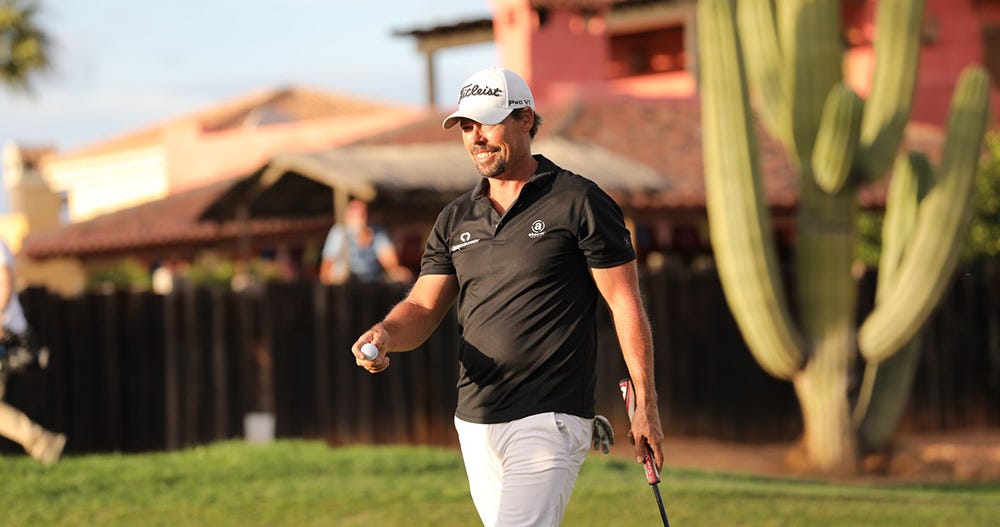 The Order of Merit 2019
The PGA EuroPro Tour Order of Merit is confirmed as the following players securing Challenge Tour cards for next season. Subject to change based on the European Tour Q School final stages where all of the below will be competing next week.
1. Mikael Lundberg
2. Richard Mansell
3. Marco Penge
4. Alfie Plant
5. Todd Clements
Lundberg, who had previously won earlier this season at Donnington Grove, said: "This is just amazing, it's something you dream of. When I play my best game I can still compete. Last year I had really big problems with my motivation, but this year it's back and it really helps. I am enjoying playing golf again."
He will go on to compete at the next stage of European Tour Q School next week hoping to regain his full status.
Elsewhere
Ryan Campbell (Falkirk Golf Club) had a stellar final day to tie for third after signing for 67 (-5) to go with earlier rounds of 75 and 66. Oliver Clarke (White Rose Sport Management) was alongside him as he posted 72, 65 and 71 for his best finish of the season.
Campbell secured the Cobra Puma Order of Merit in association with Modest Golf! which sees him get five Challenge Tour starts next season.
Conor O'Neil (Pollok / Mearns Castle) was fifth after days of 67, 71 and 71 and John Parry (Harrogate Golf Club), Bradley Moore (Kedleston Park Golf Club), and Daniel Young (Kingsbarns Pro Academy) tied for sixth.
Motocaddy has been selected as the 'Official Electric Trolley' of the PGA EuroPro Tour for the fourteenth consecutive year. The PGA EuroPro Tour is the leading developmental tour in Europe with the top five players from the Order of Merit receiving exemptions onto the 2020 European Challenge Tour.