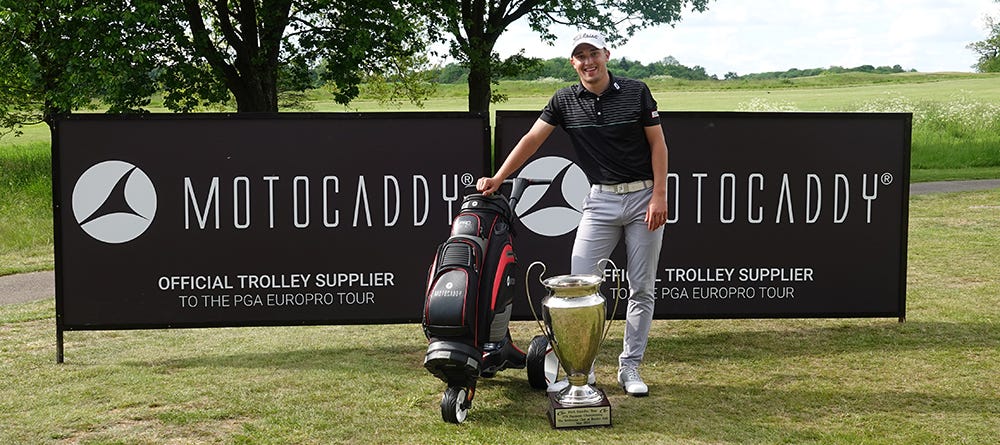 Former English amateur champion Todd Clements has won the opening event of the PGA EuroPro Tour, The IFX Payments Championship at Brocket Hall, Welwyn Garden City.
Attached to Brocket Hall itself, Clements went to sixteen under with a final round of 67 to clinch the title with his nearest competitor, Andrew Wilson of Rockcliffe Hall, finishing up on fourteen under.
Clements, who came through Q School tied 12th, was on form and consistent throughout hitting three rounds of 68 in his first two rounds.
Todd Clements on his debut victory said: "I really enjoyed. Really well run event. The course was in great condition and a good well run event is always going to be a success."
Going into the final round: "I've always tried to do one shot at a time and hopefully, I'm in contention. Then go through the nine holes and you know, make the decision do I go for it or not."
On the end: "A lot of relief really. Been under a lot of stress, five hours is a long round of golf. A bit more of relief. Enjoy it with my team and family tonight and let it settle in."
Wilson's remarkable knock of eight under on his final round meant he took the course record with his round of 65.
Elsewhere, the overnight clubhouse leader Guy Woodman couldn't better his total of eleven under, going level par in his final round.
It was a special day for John Gough, the only amateur in the field, found himself in the top five after going three under to finish up twelve under overall alongside Richard Mansell of Beau Desert Golf Club.
Conor O'Neil, Pollok/Mearns Castle had a good day on the course also, to go into the clubhouse on twelve under, -6 for the day.
Highlights of The IFX Payments Championship 2019 will air on Sky Sports Golf on 4, June 2019 at 20:00.
Motocaddy has been selected as the 'Official Electric Trolley' of the PGA EuroPro Tour for the fourteenth consecutive year. The PGA EuroPro Tour is the leading developmental tour in Europe with the top five players from the Order of Merit receiving exemptions onto the 2020 European Challenge Tour.