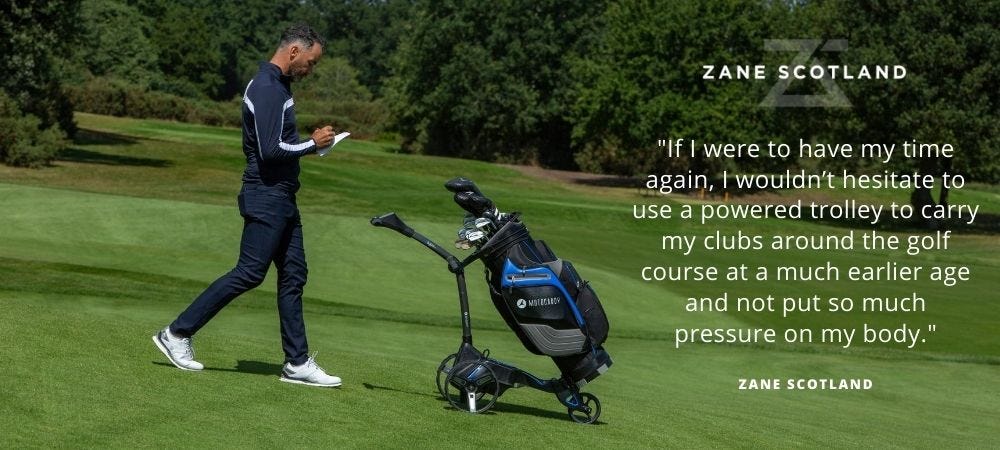 Having won a competition to find the next Tiger Woods when he was 14 years old in 1997, Zane Scotland went on to become the youngest English player to qualify for The Open two years later and Europe's top amateur golfer.
Shortly before he turned professional in 2003, he suffered a neck injury in a car accident which progressively affected his lower back. He graduated to the European Tour in 2007 at the same time as Rory McIlroy, but fell short of keeping his card by £50,000 and never won it back. Now a sought-after coach, Zane explains in this blog post why using a Motocaddy trolley has revitalised his health, golf game and future career prospects……
"If I were to have my time again, I wouldn't hesitate to use a powered trolley to carry my clubs around the golf course at a much earlier age and not put so much pressure on my body.
I'm from a generation that always carried the golf bag whenever we played - regardless of the amount of holes we played in a day, the weight of the contents or the demands of top golf courses when the weather turned for the worst. Trolleys – electric or push – were for the older golfers who needed help to get round, not the younger players who took everything in their stride.
Looking back, carrying my clubs for many years and not using a trolley had a negative impact on my physical wellbeing, as well as my prospects as a professional.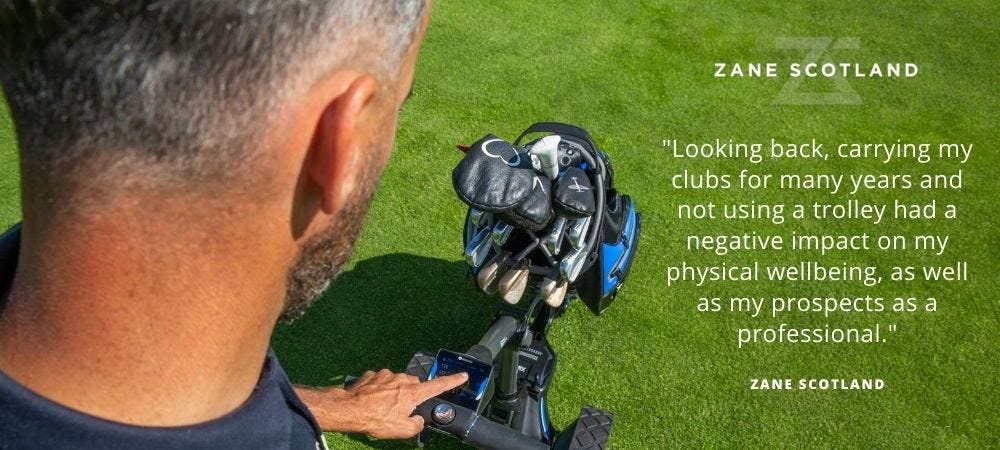 Having suffered a car accident in my late teens, I had issues with my neck that eventually affected my lower back as I began playing in competitive Tour events.
Consequently, I was told by medical experts that I should consider either surgery or managing the extent of the injuries through using an electric trolley and adopting a specific fitness regime designed to build strength around the lower back. I chose to go down the trolley and exercise route. It has had a massively positive impact on my enjoyment of the game and how much golf I can play without any pain.
Playing on the PGA EuroPro Tour, I once won a Motocaddy trolley. But I was reluctant to use it, as I'd tried another trolley brand during practice sessions and found it kept breaking down. As the back problem became worse, I decided to give the Motocaddy trolley a go and haven't looked back. I discovered how reliable and easy to use it was.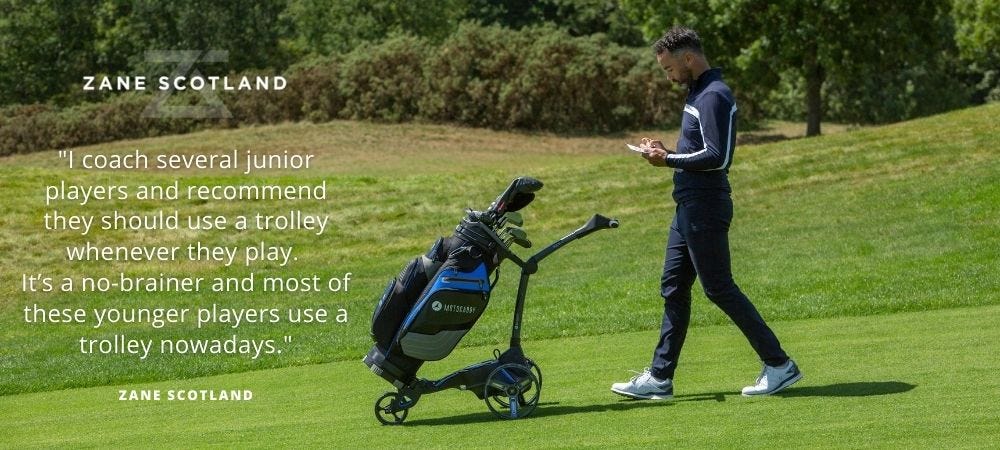 I noticed the physical benefit most when I woke up the following day and there was no pain. Rather than play just once or twice a week and expect to suffer back pain the day after, I can now play four or five times a week knowing that I won't have any follow up pain. I also feel much stronger over the last hour of each round and play the last four holes better. I'm even ready to play more after 18 holes – something I struggled with until I started using the Motocaddy trolley full time.
I coach several junior players and recommend that they should use a trolley whenever they play on the golf course. It's a no-brainer and most of these younger players use a trolley nowadays.
I love gadgets and tech products, so my new M5 GPS DHC trolley is fantastic. The Downhill Control feature means I don't need to put my back under pressure on the slopes, while the touchscreen is incredibly responsive and easy to use. I love the fact that I can move the pin position for accurate distance measurements and include hazards as well. To have all this distance information and notifications via Bluetooth in one place out on the course is just amazing and I'm really enjoying my golf again."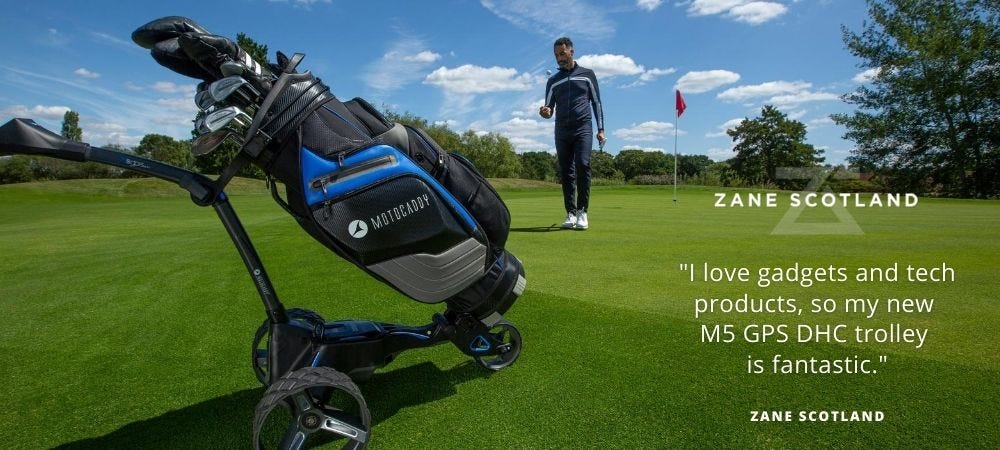 Want to learn more?
This content was created as part of an exclusive golfing health, fitness and performance improvement campaign in association with Motocaddy, Today's Golfer Magazine and Zane Scotland.
To learn more about Zane's story, discover how to properly warm-up for your round, plus other top tips for improving your game, click the 'Learn More' button below.