We are excited to announce the introduction of an eye-catching video that features spectacular aerial footage taken by a drone camera to highlight the benefits of our new S7 REMOTE trolley.
The action-packed video was filmed on location at Woburn Golf & Country Club and demonstrates the S7 REMOTE's intelligent features, including dual pressure directional controls, lateral slope compensation and stabilising anti-tip rear wheel. Starring Richard Wallis – who boasts a Guinness World Record 14-under-par round of 59 in a professional tournament – the trolley is followed by drone cameras from unloading and setting up in the car park to steering with the remote control handset out on the course.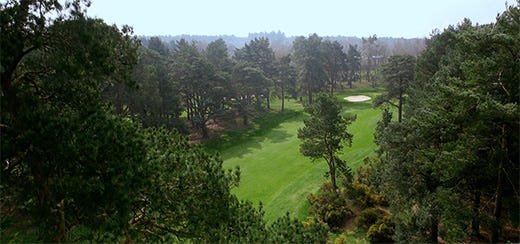 The innovative S7 REMOTE was launched in early May and boasts a dual pressure control system that allows golfers to alter how much the trolley turns to the left or the right, simply by varying the pressure applied to buttons on the handset. As well as the dual-pressure directional buttons, the user can also control the trolley's speed going forwards or backwards depending on how long they hold the respective buttons down on the remote control device.
To maintain stability, a special mechanism enables each of the two motors to help compensate for lateral slopes, while a rear anti-tip wheel and a fully-rotating front wheel ensures the trolley travels smoothly without requiring additional guidance. The video also highlights the trolley's clever electronics, which lets the golfer switch between the remote function and standard electric control mode by holding down the on/off button for one second.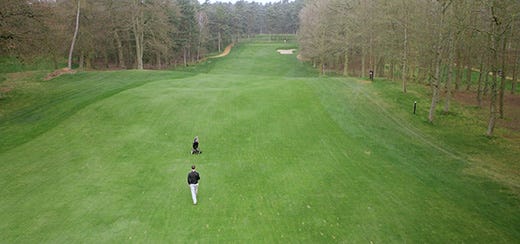 The S7 REMOTE includes our patented USB charging port to charge GPS devices from the battery, plus speed and battery indicators. The QUIKFOLD and EASILOCK™ features – which were stand out introductions to the range in 2014 – also continue and are highlighted in the new video.
The new S7 REMOTE trolley comes with a Motocaddy 20ah Lithium battery suitable for 18 holes on a dual-motored model and is available in Black and Alpine colour options from Motocaddy stockists.