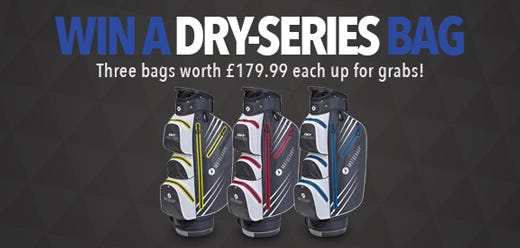 We are pleased to announce the winners of our recent 'Win a Dry-Series Bag' competition run between 29th August and 25th September.
This season has seen the extension of the award-winning Motocaddy golf bag range with the introduction of our first waterproof model, designed to perform in all weather conditions.
To celebrate, we were giving away a Dry-Series bag worth £179.99 to three lucky entrants who answered the following question correctly:
How much does the new Dry-Series bag weigh?
We were delighted to receive over 3,000 entrants who correctly answered that it was 'less than 2kg' and a random selection chose Scott Buchanan (Prestonpans), Barry Taylor (Newport) and George McIntyre (Lochgelly) who will now each receive a Dry-Series bag in the colour of their choice.
Congratulations to our winners and thanks to everyone who entered....