A new video campaign has been launched by Sports Publications, publisher of both National Club Golfer and Lady Golfer magazines to inspire women to take up the sport.
Despite there being some great female players on the world stage, golf is often perceived as a man's game. The #ThisGirlGolfs campaign has been created to help shift this perception and inspire participation by highlighting women playing the game at all levels.
Golf's major domestic governing bodies - The PGA, England Golf and SGU - are supporting #ThisGirlGolfs as part of their work to increase participation in golf and address falling membership numbers.
David Joy, CEO of England Golf, commented: "We are aware, that like many other sports, golf faces challenge and there are trends in declining participation that we would be foolish to ignore. As part of our strategy "Raising our Game" and by embracing #ThisGirlGolfs campaign, we hope to work together with the golfing community to encourage more women and girls into the sport and enjoy the benefits the game can give."
Sandy Jones, CEO of The PGA added: "Golf is actually a very accessible, welcoming and enjoyable environment and we want to get that message across to women who may not have considered golf as an option."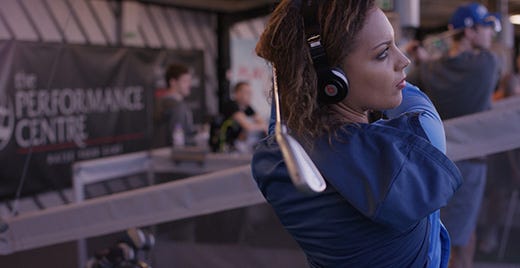 #ThisGirlGolf features a selection of different women and girls of all ages and backgrounds showing how they fit golf into their everyday lives and enjoy the game including established pro golfers Charley Hull and Henni Zuël, Ellie Lace, a 15 year old amateur golfer and BBC Breakfast presenter Naga Munchetty.
Charley Hull commented: "I have always had a love of golf, picking up my first club aged two. It's a fantastic game to play with friends, a great way to relax and get outdoors. It's been great to be part of #ThisGirlGolfs I hope it will encourage girls to head down to their local driving range or golf club and give it a go."
To find out more about the initiative, please visit the #ThisGirlGolfs website and get inspired. The campaign is supported by England Golf, Scottish Golf Union and The PGA.