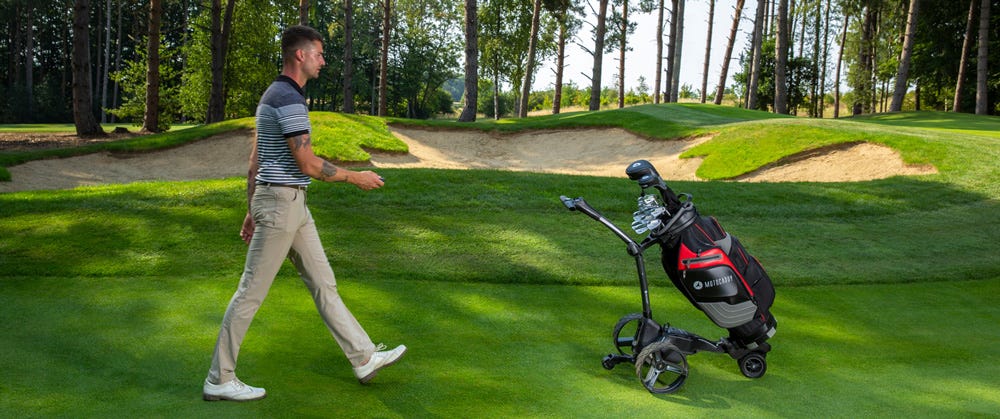 The Motocaddy M7 REMOTE electric trolley has been rated the 'Most Wanted Electric Cart' for the second year running in recent tests by MyGolfSpy, the US-based website with more than 63 million readers worldwide, plus two other models were given top-10 ratings.
The coveted annual award follows on from the world's leading electric trolley brand winning 10 product accolades from the UK's top-selling specialist golf publications in their prestigious 2021 Editor's Choice Awards.
"We're thrilled to add another award to the trophy cabinet, but to win the 'Most Wanted Electric Cart' for the second year-in-a-row is a real testament not just to the worldwide appeal of the brand, but the reliability, innovation and features that can make a such a difference to every golfer's game," said Motocaddy Marketing Director, Oliver Churcher.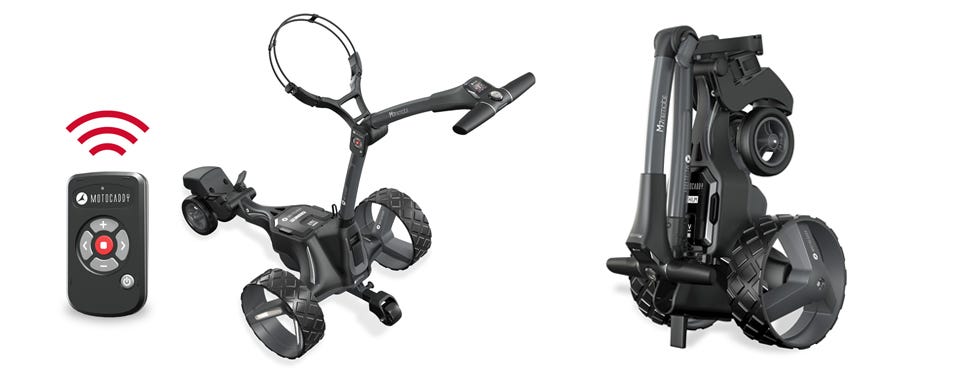 "We continually listen to our customers, media friends and industry colleagues to ensure that the next generation of Motocaddy products is designed with golfer's needs firmly in mind. We will continue to push the trolley sector forward over the coming years. It's an exciting time with much more to come in the future," he added.
Finishing first in manoeuvrability and ease-of-use, the independent and unbiased MyGolfSpy website said of the M7; 'If you want the best electric cart, go for the Motocaddy M7 REMOTE. It comes with a remote, providing you the caddie effect. Its slim sleek design doesn't take up much room for storage and fits neatly in your trunk. It comes with a kickback wheel ensuring the cart never topples over on steep uphill lies. Throw in USB charging port along with a two-year warranty and you have the winner of the 2021 Most Wanted Electric Cart Test.'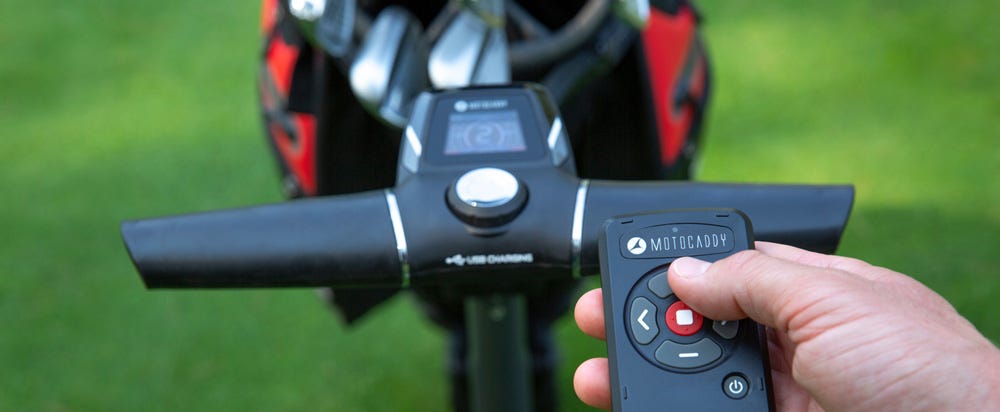 The rigorous examination across the Atlantic considered trolley features, manoeuvrability, fold size and ease of use across 14 of the latest popular electric trolleys on the market during more than 20 hours of on-course research. The resulting guide also covered battery life, stability and weight. Also highly rated in the comprehensive test was the world's most intelligent touchscreen enabled electric trolley – the M5 GPS DHC – and the M1 DHC with Downhill Control. 'Golfers who want the best of both (stability & securing the bag) should look into the Motocaddy family, especially the M7 REMOTE and M5 GPS,' they added.
Closer to home, the M5 GPS, M3 GPS, M-TECH electric trolleys; the best-selling CUBE push trolley; the Dry-Series and PROTEKTA cart bags, the versatile HydroFLEX stand bag; and the popular PRO 3000 Laser Rangefinder won Editor's Choice awards across both Golf Monthly, Europe's leading golf media brand, and Today's Golfer, the best-selling monthly golf title.