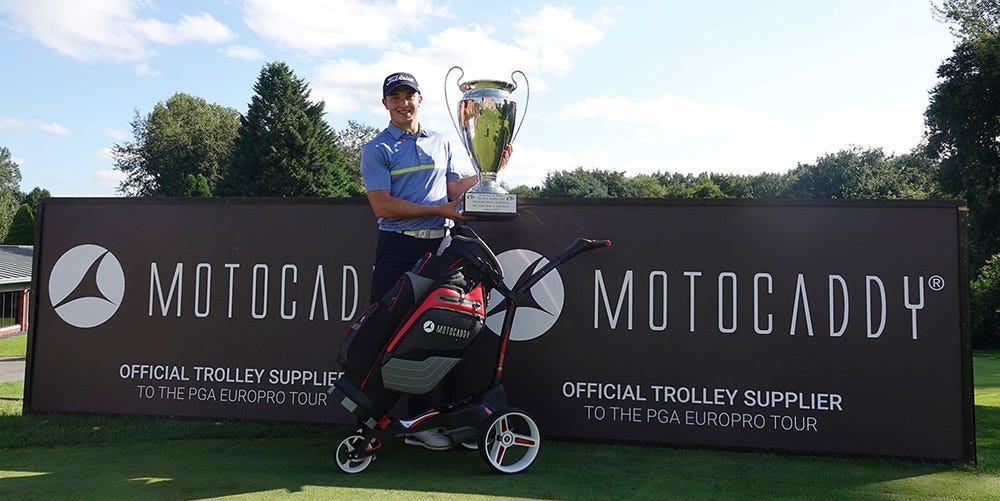 Todd Clements has won his second title of the season on the PGA EuroPro Tour after holding his nerve on the final day to come through the field at Macdonald Hill Valley Hotel, Golf, and Spa.
Clements (Brocket Hall Golf Club) was a few strokes back at the start of the day but made ground with five birdies to his name including two on the tricky 16 and 17 to give himself the one-shot advantage with Richard Mansell and Mitch Waite still on the course.
On victory, Todd said: "Obviously thoroughly enjoying it (playing at the moment) just being out there doing my thing. Playing pretty solid golf. So far it's paid evident to two great weeks and results (finished third on Challenge Tour last week)."
"I'm over the moon. Keep pushing on and raising the bar. Hopefully another."
He takes on the KPMG Trophy in Belgium next week on the Challenge Tour.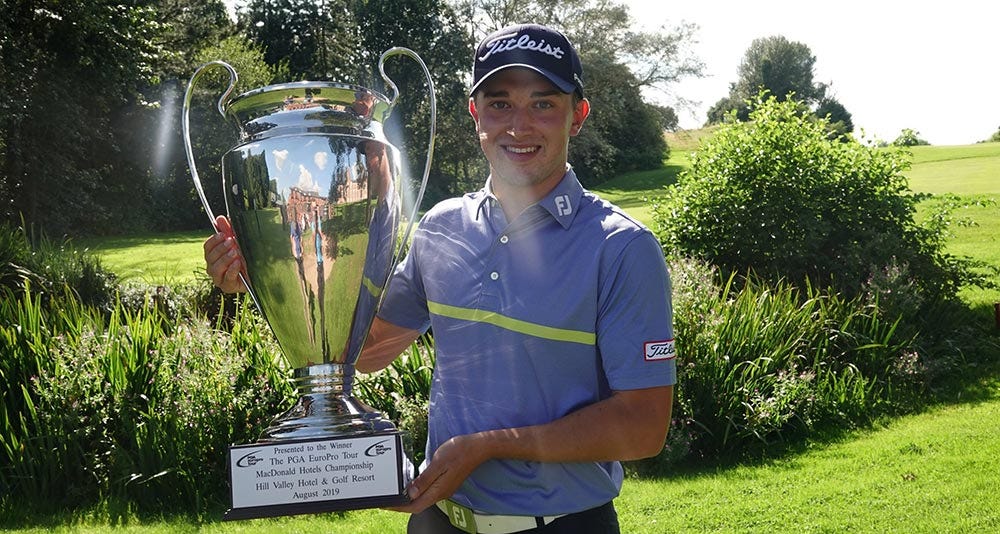 It was a day where the lead chopped and changed with John Parry (Harrogate Golf Club) two clear at one point on the back nine and Mansell (Beau Desert Golf Club) needing to par eighteen to make it a playoff with Clements.
Mitch Waite (Filton Golf Club) was on eleven under heading down sixteen but he found the deep rough with his tee shot dropping him back by two shots to nine under with Jamie Dick, Parry, and Mansell.
Dick (Forest Hills Golf Club) had the best round of the day going five-under for 66 to tie for second with the aforementioned.
Marco Penge (Golf at Goodwood) finished sixth after a round of 67 (-4) and Sean Towndrow (Southport & Ainsdale GC / G4L) ended up seventh recovering from a shaky start (-1).
Highlights of Macdonald Hill Valley, Hotel, Golf and Spa will air on Sky Sports Golf on 3, September 2019 at 20:00
Motocaddy has been selected as the 'Official Electric Trolley' of the PGA EuroPro Tour for the fourteenth consecutive year. The PGA EuroPro Tour is the leading developmental tour in Europe with the top five players from the Order of Merit receiving exemptions onto the 2020 European Challenge Tour.